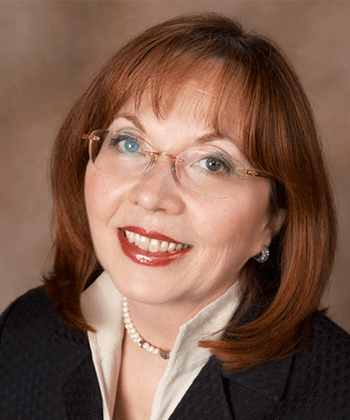 As Ethos Founder and Clinical Director, Carol brings the right team of experienced professionals together to collaborate on specialty best practices for each client. Our passion is to give you hope, healing and practical solutions to manage complex challenges in your healing journey. She helps clients find energy; learn strategies and skills to successfully navigate through depression, anxiety and spiritual crises. Ethos is available to walk beside you and help you keep taking "the next right steps" …
Carol's specialty is developing strength and resilience in relationships. She believes it is essential to help clients build faith in the hard work of premarital counseling, divorce prevention, post-divorce recovery, being single, adjusting to chronic illness, aging and women's issues. She focuses on problem solving and innovation to help clients think outside of the traditional counseling box and get unstuck in chronic situations and life transitions. Her approach integrates Cognitive Behavioral, Person-Centered, and Solution Based Therapies with EMDR and Mindfulness. She treats underlying disorders such as low self- esteem, stress and anger management issues that accompany complex trauma and abuse. Carol will lead you over rough spots and help you build bridges in workshops and support groups focused on mind-body-spirit awareness both during and after therapy.
She brings a variety of extensive experience from private psychotherapy practice and domestic violence services counseling to corporate senior human resources executive management, training and management consulting. Her combination of skills with coaching for career counseling, employee relations issues, conflict resolution and team building can help you address performance challenges in college and job settings.
Carol relies on foundations of Christian faith while working with individuals couples and families when requested by clients. She has led many premarital, marriage and family workshops for Chicago parishes and has presented at the International Orthodox Psychotherapy Conference. In addition, she has been guest speaker on "Come Receive the Light" radio program, and blogger for the Orthodox Christian Network.
A Licensed Clinical Professional Counselor and a National Certified Counselor, Carol holds an MA in Professional Counseling from Illinois School of Professional Counseling Argosy University, Chicago, IL.
"Anastasia Carol Kruse has been extremely helpful to me during some very low periods in my life. I am grateful for her warmth, empathy and counsels when I needed to sort out my dilemmas. If something didn't work, she would try something else and assured me that she would never give up. We also share the same faith and that is very important to me as well. She comes highly recommended not only by me but other people I know who have been in her care. I have recommended her to others and I can't recommend her highly enough. She's a gem!"
---
– N
"She has brought light and hope to me, my life and life. Through her words and wisdom and experience that brings relief and peace to my heart. It doesn't matter where she goes, we will follow her! My son has enjoyed his sessions too! He has learned to calm down and I am so happy!"
---
– AM
"Carol's experience in the corporate world and insight into the negative effects it can have as an individual has been extremely helpful to me. through her questions and feedback she has helped me re-shape my thinking and behaviors in a more objective, positive fashion.
I find her approach with therapy to be very intuitive and pragmatic. She has helped me to focus and prioritize what behaviors and career enhancing improvements I need to focus on. I find her demeanor warm, sensitive and kind. Relative to when I first started seeing Carol I generally feel more positive and have less anxiety. I would strongly recommend her services to anyone interested."
---
– JS
"Working with Carol as my therapist has been an answer to my prayers. She is adaptive and intuitive and not afraid to attack a problem from all directions. This multimodal approach is helping tremendously."
---
– VP
No Results Found
The page you requested could not be found. Try refining your search, or use the navigation above to locate the post.