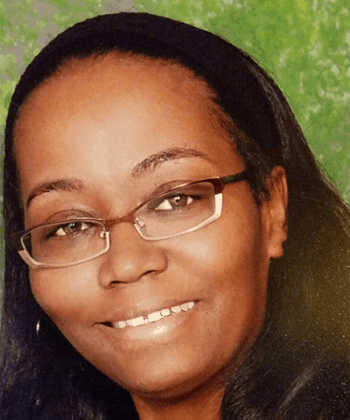 Dr. Yolanda provides mental health counseling for individuals, children, adolescents, couples, and families experiencing anxiety, depression, anger, loss, and relationship conflicts. She incorporates a psychoeducational component by offering educational assessments to identify academic functioning and to develop effective coping strategies. She believes in empowering her clients to discover their true self.
As a Certified Anger Management Specialist-II, she utilizes an evidence-based approach to counseling and support conflict resolution geared towards enhancement of goals, relationships and the work environment.
Dr. Yolanda is an Ordained Minister. She seeks to integrate evidence based psychological treatment with counseling to those of the Christian faith. She has a strong desire to provide pastors and parishioners with the resources and tools needed to empower them emotionally, cognitively, and spiritually. In addition, she provides spiritual guidance that fosters a sense of self-worth and connectedness. She uses a holistic and integrative approach to therapy to help clients learn spiritual strategies and skills to find a path to healing in which they can enjoy the fullness of life.
She is passionate about working with her clients to form a working partnership in an empathetic and safe environment to explore the nature of their struggles. According to her theoretical orientation, many of the dynamics that have influenced the complexity and intensity of our struggles are rooted in relational issues. She believes we are made to relate in a satisfying and self-giving manner, and this is likely both the source of our greatest joy and our deepest problems.
She uses Cognitive Behavior Therapy, Reality Therapy, Solution Focused, Family Systems, and Person-Centered Therapy to improve her clients' well-being. She believes every component of therapy is beneficial and can be utilized collectively. Dr. Yolanda has had great success as an educator, reading specialist, and adjunct faculty with Chicago Public Schools and City Colleges of Chicago. She has worked with children and adults as an educator for over 25 years.
Dr. Yolanda has a Doctorate of Education/Higher Education degree from Argosy University-Chicago, a Master of Science degree in Reading from Chicago State University, and a Master of Arts in Clinical Mental Health Counseling from Argosy University-Chicago. Dr. Yolanda is a Licensed Professional Counselor and National Certified Counselor.
Check out Dr. Yolanda's new book, "Take Your Healing: By Opening the Door of Communication"
"Dr. Cosey truly changed my life. She allowed me to look at life from a difference lens. She allowed me to see and understand my worth. She helped me become a better person."
---
– SB
"It has been helpful and beneficial good for further help."
---
– DP
"Dr. Cosey was a great counselor. She helped me with many different thigs I was struggling with. I would definitely recommend anyone to her."
---
– AM
"I am so glad and blessed to have Carol and Dr. Sharon and Dr. Yolanda on my healing team."
---
– VK
"Dr. Cosey is patient and that listening ear and calm voice of reason. She truly helped my fiancée and I at the time we thought were not going to make it."
---
– SB
No Results Found
The page you requested could not be found. Try refining your search, or use the navigation above to locate the post.