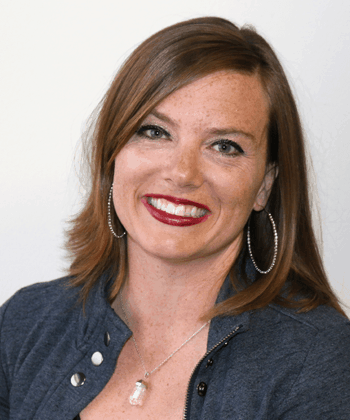 Meg provides counseling for children, adolescents, families, and couples to offer guidance, peace, and solution-focused treatment solutions to daily life struggles. Her experience, both as a school therapist and as private clinical psychotherapist, has given her expertise in providing a more holistic and integrative approach to therapy.
She helps clients with a broad range of problems to cope with depression and anxiety including: behavioral issues related to ADHD, Executive Functioning, autism, emotional modulation, and divorce, parenting, anger management, mindfulness, eating disorders, sexual identity, IEP advocacy, dual diagnosis, self-harm and hospitalization. Meg is experienced in coordinating care with parents, teachers, doctors, police, DCFS and assigned GAL.
She believes that the therapeutic process is an intricate journey that allows you to connect and discover your true and authentic self. Her goal is to create a safe and non-judgmental space to help explore ways in which your thoughts, feelings, and behaviors are limiting you from living life to your fullest potential. Meg's open, empathetic, and intuitive approach allows her to act as a life guide while helping you harness the infinite potential and power within yourself.
Meg integrates Cognitive Behavioral Therapy (CBT), Family Systems, Structural/Interpersonal relationships, and Mindfulness modalities to create lasting changes for all ages. Psychoeducation is a strength and Meg is well known for outstanding teacher and parent education within schools and districts. She also offers hands-on play based assessments and expressive therapies.  Meg is fluent in Spanish.  Meg is a Licensed Clinical Social Worker/Psychotherapist (LCSW). She has a Masters of Social Work & School Counseling (MSW & Type 73) from the University of Illinois at Chicago and has a Masters of Educational Leadership & Administration (Type 75) from the American College of Education.
"Dr. Lestina is a caring, empathetic, professional counselor. She provides techniques to really work on your issues. Her solutions bring more focus and realistic ways to deal with my issues."
---
– MZ
"Este ha sido uno de los mejores meses en el progreso de mi hijo. Atraves de las magnificas sesiones con Meg el ha manifestado emociones que antes no salen a la luz."
Translation: "This has been one of the best months in the progress of my son. Through the magnificent sessions with Meg, he has now been able to manifest his emotions that before he wasn't able to do."
---
– AM
"Muchas gracias a Carol Kruse and Meg por su entrega y dedicacion en todo este tiempo caminando con mi hijo y mi familia hacia el progreso y desarrollo de nuestro hijo."
Translation: "Many thanks to Carol Kruse and Meg for their dedication and giving all of this time in accompanying my son and family towards the progress and development of our son."
---
– AM
No Results Found
The page you requested could not be found. Try refining your search, or use the navigation above to locate the post.