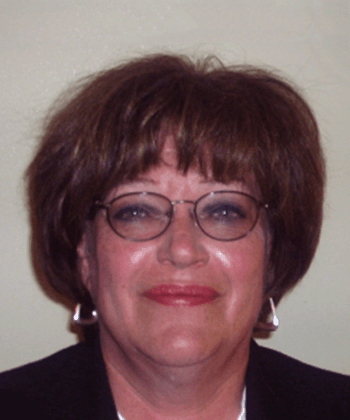 Specialties
Biopolar
Autism Spectrum Disorders
Personality Disorders
Learning Disabilities
Dr. Sharon DiGiacomo offers innovative psychological testing and assessment for children, adolescents, and adults dealing with past or current trauma, abuse, attachment issues, learning disabilities, and cognitive processing deficits. She specializes in evaluating clients with ADHD and trauma, as well as Autism Spectrum, dual diagnosis, Anxiety, Depression, Obsessive-Compulsive and Bi-polar Disorders. She evaluates clients struggling with cognitive deficiencies involved with Alzheimer's Disorder symptoms and Dementia. She has done extensive work with adoptive and foster families dealing with their children's attachment issues. Her goal is to incorporate test results into effective evaluations with life-changing treatment strategies in collaborative care with Ethos therapists. She also offers Disability evaluations.
Dr. Sharon's insights offer empathetic and safe environments for those struggling with environment, trauma and abuse induced behavior issues. Her experience treating and caring for those with severe emotional issues and emotionally stunted development, especially caused by trauma, is a critical part of the Ethos approach and expertise in helping all adults, parents, foster and adoptive parents, children, and adolescents receive the healing they deserve.
Dr. Sharon has a Doctorate of Psychology Degree from the Illinois School of Professional Psychology, an undergraduate degree from Denison University, and Certification in Special Education from Penn State University. She completed her Internship on the Children's Psychiatric Unit with Dr. Barbara Mann at Riverside Medical Center in Kankakee, IL. She received Post-Doctoral Supervision with the well-known neuropsychologist, Dr. Karen Bevington, at Onarga Academy. Dr. Sharon has experience as both a mainstream and Special Education classroom teacher and supervisor of ISPIC School Psychology doctoral in-terns and Adler doctoral practicum students in a residential placement. She has over 30 years of experience working with children and adolescents in educational and mental health settings such as schools, hospitals, inpatient settings, residential facilities, and out-patient clinics. She has experience with play therapy, use of sand tray and art therapy, Theraplay, and the Marschak Interaction Method (MIM). She is an up-to-date avid proponent of ground-breaking developments in trauma treatment and mindfulness techniques for use at Ethos. Dr. Sharon is also fluent in Spanish.
Dr. Sharon has offered trainings and seminars over the years for mental health professionals on topics such as Methods of Play Therapy, Sand tray, Theraplay, Mindfulness Techniques for Trauma Victims, ADHD Diagnosis and Treatment, ADHD and Attachment, Prevention and Treatment for Bullying in the School System, Brain-Gym and Mindfulness in the Classroom, and Trauma-Focused Cognitive-Behavioral Therapy.
"I have only seen Dr. Sharon DiGiacomo a couple of times for a psychological evaluation. I was impressed with her explanation of my results and her explanations were clear and easy to understand. I would definitely recommend her."
---
– N
"I want to thank Dr. Sharon Giacomo for her thorough diagnostic evaluations. Nothing can be solved without a good understanding of the client and how he/she thinks and reacts. Her initial opinions helped me to unload years of unnecessary negative thoughts quite quickly. "
---
– VP
"I am so glad and blessed to have Carol and Dr. Sharon and Dr. Yolanda on my healing team."
---
– VK
No Results Found
The page you requested could not be found. Try refining your search, or use the navigation above to locate the post.